Take Care with Peanuts: Find Your Voice Page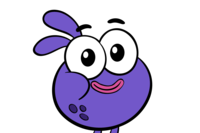 Level 1/5
McPufferson
Savannah123?
1
Watch this video to
earn a point for your champ!
Lucy helps Marcie speak her mind.
Another day, another nickel. Paying customers only. What seems to be the problem? I'm kind of nervous about the regional skating championships this weekend. Any advice? Fear can be an excellent motivator. Just don't let it get the best of you. Five cents, please. Thanks, Lucille. You, there. You seem like you have something to say. Well. Just remember, no matter what anyone tells you, you can't be afraid to speak your mind. Actually-- What you have to say is important and the world needs to hear it. Well, what I was trying to say-- Well, go on. Say it. Your sign fell down. That's the spirit.