You Are Courage Page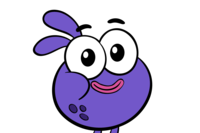 Level 1/5
McPufferson
Savannah123?
1
Watch this video to
earn a point for your champ!
Take a moment to reflect on some of the small and courageous things you have done.
Voiceover Think about it, sit or stand up straight, take a deep breath, and follow along. Voiceover The word courage might make you think of firefighters or superheroes or someone who has faced and overcome huge challenges. But you should know, courage comes in many sizes and shapes. Courage is you going through your ordinary day, whatever that looks like. Take a moment to think about all the courageous things you've done lately. If you showed up for something, even though you didn't want to. That's courage. If you kept trying to do something difficult, that's courage too. You working hard to be your best, big or small, loud or quiet, that's all courage. You are courage, own it!