Flex Page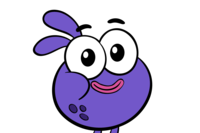 Level 1/5
McPufferson
Savannah123?
1
Watch this video to
earn a point for your champ!
Flex, melt, grow, and flap your arms with a yellow dude made out of clay!
Voiceover Awesome Sauce! Dance, jog, wiggle, or shake to this stellar song. Flex. Just flex. Oh, flex it, flex. Do the yellow clay flex. Now melt. Now grow. Now flex. Flap your arms. Just flap your arms. Don't mean no harm. Yeah, flap your arms. Now flex. Now melt, now flap your arms. Come on, flex. Get flexy when you flex. You know what's coming next. Yeah, that's right, you're gonna flex. Just flex. Now melt, now flap and flex. Flex.