Let It Go Page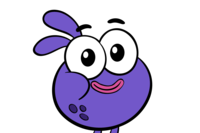 Level 1/5
McPufferson
Savannah123?
1
Watch this video to
earn a point for your champ!
Take a moment to think about a negative experience ... and then let it go!
- [Voiceover] Think about it. Sit or stand up straight. Take a deep breath and follow along. Do you ever hold onto a bad experience or an old memory? And it bugs you? It bothers you? And you can't stop replaying it in your mind? Take a moment to think of something negative that you've been holding onto, and release it. Let it go. Float away. Bye bye bad thoughts. (peaceful guitar music) Bye bye.