Deaf Awareness Month with Deafinitely Dope Page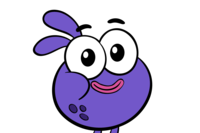 Level 1/5
McPufferson
Savannah123?
Deaf Awareness Month with Deafinitely Dope
1
Watch this video to
earn a point for your champ!
Matt Maxey of Deafinitely Dope is back with more ASL vocabulary in honor of Deaf Awareness Month! This is your "sign" to celebrate and appreciate the art of non-verbal, ASL communication all month (and year) long!