Henry Danger: Help Our Heroes Page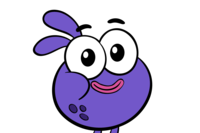 Level 1/5
McPufferson
Savannah123?
1
Watch this video to
earn a point for your champ!
Run, Jump, Duck and Dodge obstacles to help Kid Danger, Captain Man, and Charlotte defeat Dr. Minyak!
Hey, guys. Charlotte here. You came just in time. Captain Man and Kid Danger need your help. Looks like Dr Minyak broke into junk 'n stuff. Hiya! Can you guys help us stop him before he discovers the man cave and reveals Ray and Henry's secret? Thanks, Charlotte. Come on! We need to get back to the man cave as soon as possible. Quick! Grab a mask and put it on. Run! Jolly Beatles. Jump! Oh, no! A black cat. Dodge right. I'm not afraid of cats. You're afraid of cats. Dodge left around that giant space rock. Frozen yogurt. Dodge right. Look out. Jasper's bucket. Kick it over. Meat balls. Dodge left. Now right. My famous onion dip. Jump! All this food is making me hungry. Look out for the basketballs. Jump! Duck! Pick up the pace to run through the portal. Run. Faster! Faster! Free skateboard. Jump! Jump over the Pair Pad I cannot afford to fix that screen again. Yikes! A pinata. Dodge left! Swat away the bugs. Muffins. Dodge left! Have I mentioned how hungry I am? Snakes! Jump! Ah! Jump! Jump! Watch out for that helicopter. Duck! Hmm. Jump! Sneider's famous pie. That's my dessert later. Swat away the smoke. [COUGHS] Oh, wow, that was exhausting. Charlotte, you take over. I'll take a nap. Awesome job! You made it to the man cave. Now we've got to find out where Captain Man and Kid Danger keeps her gumbos. Once we find them, we could chew the gum, blow a bubble, and transform into superheroes. Ah! Captain Man never does his laundry. Toss it all up in the air to see. Keep tossing. Bounce on the trampoline. You might be able to see them. Jump! Jump! Jump! Keep jumping. Where the heck are they? Dodge left! Dodge right! Oh! Schwoz, stop throwing dodge balls. Squat and look under the couch. Or maybe under there? Are they under here? Aha! You found them. Now chew and blow a bubble. We need to go up through the tube and save junk 'n stuff. Let's do it. Up the tube! Jump! Jump! All right, team. It's time to help stop Dr Minyak from destroying junk and stuff. We have to hurry! Aah! They're high-speed baseball. Grab a bat and hit them back at Doctor Minyak. Killer bees! Cover your ears and shake your head so they fly towards Dr. Minyak. They'll try to get into your brain. And now the volcano is erupting! Come on! You need a wipe away all the lava so you can see what Dr. Minyak is up to. Push the giant cotton candy. Stomp on them. Look out! The dyno head is spewing fire. Throw buckets of water at it to put it out. Keep going! It's still lit! The Anti-Grav. Can you grab it and use it to throw the statue at Dr Minyak? Good aim! Throw another one. You did it! You defeated Dr Minyak. Nice work. Here's a well-deserved reward for you. I'll bring it upstairs. Don't forget to change your clothes. Oh, yeah. Hey! Hey! Be careful with that thing. Guys, chill out. I'm not going to drop it. You have it? It's fine. OK. Henry danger, only on Nickelodeon.