Melting Page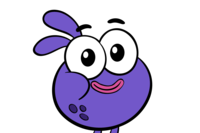 Level 1/5
McPufferson
Savannah123?
1
Watch this video to
earn a point for your champ!
Practice melting away that icky frozen feeling you get when you're scared, frustrated, or angry.
(relaxing music) Narrator Melting, melting, melting. We all have those moments when we freeze. We can't move, we can't think, but with practice we can get good melting that frozen feeling. Let's freeze up, and then melt. Stand up in a spot with a little space around you. Cross your arms and hold your shoulders with your hands. Carefully tuck your chin down and in. Tighten as many muscles in your body as you can. Let your body be frozen like an ice statue. Feet tight, legs tense, belly tight, shoulders up. Now even make a frozen face. Close your eyes, your mouth, your jaw tight. Feeling frozen? Really still? Now little by little, begin to melt. Let your chin stay low as your face softens and melts. Your jaw opens slightly. Your eyes blink open, just a little. Your mouth and cheeks melt and feel soft. You're melting. Let your shoulders melt and go down. Hands let go. Arms glide down to your sides, melting. Let your legs melt too. Soften and bend. Melt. Try to melt all the way to the floor. Down, down, down. Let yourself by a blob, a puddle on he floor. Aw, melted. All the way to soft. Exhale long. Once frozen and tight, and now melted. A little more at ease. Let's do it again. (gentle upbeat music) This time choose your own frozen statue. Be creative. Freeze your arms. Freeze your legs. Freeze your face. Make a funny face if you'd like. Freeze there. Tighten, freeze, freeze, freeze. You're frozen. Close your eyes, or keep them open. Stay frozen for just one more moment. Ready to melt? One icy part of you at a time begins to melt. Face. Eyes. Jaw. Head. Chin goes down. Shoulders drop. Fingers soften and droop. Hands too. Arms float down. You are melting. Let your legs allow you to melt down to the floor. Melt, melt, melt. Droop, settle, and rest. Melted. Try to feel at ease here. Soft. Check in on your body. Is any area still frozen? Notice that tightness, melt it if you wish. Rest here. Breath. Eyes are open, or closed. Next time you feel frozen, in your mind or in your body, try to melt it away.