Madison Keys: Fast Feet Page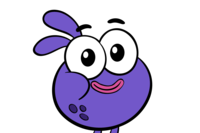 Level 1/5
McPufferson
Savannah123?
1
Watch this video to
earn a point for your champ!
Move your feet FAST as you rally with tennis pro Madison Keys.
Fast Feet! Hey there, I'm Madison Keys. In tennis you need to be fast on your feet. I'm gonna hit some tennis balls at you and you're gonna use your fast feet to shuffle to the left or to the right to hit them. Let's do this (sound of racquet hitting balls) Move it! Move those feet. Nice. Keep going. You've got this. Fast feet! Faster feet! Yes. Nice! Good footwork. Keep going. Yes. Great job. Fast feet! Move! Just a little more. You're doing it. Yes! Those were some fast feet. (upbeat music) (sound of racquet hitting ball) Net Generation, play tennis!