Find Peace Page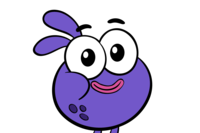 Level 1/5
McPufferson
Savannah123?
1
Watch this video to
earn a point for your champ!
Use this calming video to help you find peace any time you need it.
Voiceover Think about it, sit or stand up straight. Take a deep breath and follow along. Voiceover Think of a place where you know that there is a little peace, a little calm. At home, in your classroom, at a friend's house, in nature, at camp. Your body may not always be able to go to that place, but your mind can go there. Practice, imagine that quiet place, that peaceful place. Picture what it's like to really be there. (calming music) Can you see yourself? Can you feel your body there, in your peaceful place? Rest your hand, rest your feet, maybe let your chin drop just a tiny bit. Be there in your mind. (calming music) On the inside, you can find peace, no matter where you are. Peace out.