Yes, No, Maybe, So Page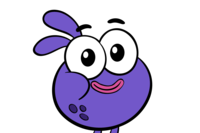 Level 1/5
McPufferson
Savannah123?
1
Watch this video to
earn a point for your champ!
Say yes to this exercise that stretches your neckand your brain!
Voiceover Brainercise with Mr. Catman. Yes, no, maybe, so. (meow) It appears that Mr. Catman (snoring) is taking a cat nap. (clears throat) He's up. (cheery music) Shake your head yes like Mr. Catman. Then, turn you head no. Next, shrug your shoulders up and down. Meow, let's combine the three. Shrug your shoulders up and down while alternating between nodding yes and turning no. Slowly at first. Mew got it? Shrug your shoulders while alternating between shaking your head yes and no. Try it a little faster. Yes, no, maybe, so. Maybe not. It's all good. I'm not kitten you. Practice makes purr-fect. Fur real.