Indoor Recess: The Ultimate Champ Page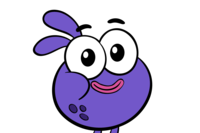 Level 1/5
McPufferson
Savannah123?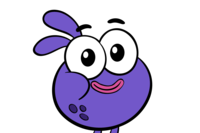 McPufferson earned 0 point!
Indoor Recess: The Ultimate Champ
Watch this video to earn 2 champ points
Coach Terry trains you to be a mega-awesome champ with this 8-minute mega mix of Ultimate Champ videos.
Coach Terry Indoor Recess the Ultimate Champ! Howdy y'all I'm Coach Terry! You can call me Coach Terry! Are you ready to become the Ultimate Champ? Yes siree you are! Don't worry about biting off more than you can chew! Your mouth is probably a whole lot bigger than you think! Let's do this! Champs are friendly! Y'all raise one arm in the air like you're waving! Raise the other! Hot diggity! Keep your arms straight as you raise one and then the other! Say "Hi Teacher! Hi Friend! Hi Principal Joe! Hi Maximo!" [in a Hispanic accent] Hola Coach Terry! Yeehaw! Move your arms faster! Feel that stretch in your shoulders as you say helloulders to everyone! Alright now, it's time to go so wave goodbye! Stand tall Champ! Get up on your tippy toes and stand as tall as you can! Back straight! Shoulders back! Chin up! Y'all raise your arms so they're high over your head! Yes siree! Stretch every finger up to the ceiling! I know this is a tall order, but you can do it! Be your tallest self! Even taller now! Even taller now! Stretch every muscle! Hot diggity! You're gigunda Champ! Gigunda! Champs have good hygiene! Stand with your legs in a straddle! Bend over and touch one hand to your opposite foot! Stand up! Touch your other hand to your opposite foot! Stand up! Hand to opposite foot, and stand! Other hand to other foot, and stand! Keep it up! Every time you're down by your tootsies think about if you've clipped your toenails recently! Smell for stinky foot odor! Look for some toe cheese! If any of these apply, make sure you take a bath or shower tonight! Hygiene champs, hygiene! [in a squeaky voice] Hi Coach Terry! Oh. Hi Gene! Woo wee! Let's take a breather! Breathe in! And breathe out! Now, back to business! Champs clean up! Squat to pick up some crumbs from the floor! I'm talking about imaginary crumbs here! Squat and stand! Squat and stand! Keep squatting and standing and practicing picking up your stuff! Pick up your remote! Pick up your eraser! Pick up your smelly socks! Yes siree! Squat down and up faster and faster and faster! Power clean! Well lookie there Champs! You cleaned up your acts! Hot diggity! What's cookin good lookin? Use your hands to quickly chop up a snack! Do fast little chops for the tomatoes! Now, let me see some fast big chops for the sour apples! Go nuts as you chop up nuts! Chop to the side! Chop to the top! Chop to the bottom! Chop like you just can't stop! Ch-ch-chop chop chop! Now drop! Literally! Drop down on the floor! Nice! Champs stand out in a crowd! Jump your legs out and raise your arms up high! Then jump your legs together and bring your hands down! It's like a jumping jack! Y'all do jumping jacks and make your body say "Look at me people!" Yes siree! Faster jumping jacks! Even faster jumping jacks! Y'all were in a crowd of one bajillion people, I'd see you! Only you! Unless all bajillion of them were doing jumping jacks! Then I'd be a bit confused! Hot dog! Let's catch a breath! Breathe in! And breathe out! Yeehaw! Champs always use their noodle! Jump rope with a long piece of spaghetti! Jump! Jump! Jump through the loop! Twice as fast, y'all! Jump! Jump! Jump! Jump! Jump! Jump! Jump! Jump! Turn that spaghetti rope! Yes siree! Now, get fancy! Criss cross! Jump and criss cross your spaghetti! Make it feel silly! Criss cross! Criss cross! Criss cross! And stop! Hasta la pasta Champs! Sometimes Champs get in sticky situations! Y'all get steppin on gigantic marshmallows! Lift your knee high and stomp down! Lift the other knee high and stomp down! Lift, and stomp! Lift, and stomp! Lift, and stomp! They're mushy, they're smushy, they're growing! Faster! Lift, and stomp! Lift, and stomp! Lift, and stomp! High knees Champs! Higher! Stompier! Faster! Sweet! You've mellowed those marshies! Good stuff! Champs are decisive! Nod your head Yes! Up, and down! Nod it! Nod it! Nod it! Now, nod your head No! Side to side! No, no, no! I do not want to dip my zucchini in chocolate! Now, nod your whole body Yes! Stand tall, and then fold in half! Yes! Up again and down! Yes I would like a bunch of radicchio! Nod your whole body No! Shake your arms and your hips and everything side to side to side to side! No, no, no! And finally, do y'all want to be a Champ? Nod your body Yes! Yes! Yes siree! Are y'all breathing? I certainly hope so! But just in case, breathe in! Breathe out! Now, let's go! Sometimes champs need a change of pace! Run in slow motion! Run slow as molasses! Slow but sure! Now straddle your legs! Go from one foot to the other foot! Super slow! One foot! Other foot! Y'all take it slow, you know! And squat as slow and low as you can go! Woah! Slow down as you go down! Sweet! Slow and steady won this race! Champs lead a balanced life! So lift your leg and balance! Stand there, being all balance-y and bring balance to yourself and your life! Ohm-mazing! Now, close your eyes! Woah! Don't tip! Don't trip! Hold it! Hold it! Sweet! Bring down your knee and lift your other knee! Balance! Stay in the balance! Now, close your eyes and get your balance on! Y'all got this! Steady! Bring your other knee down! Balance of power is on you! Hot diggity! Hang in there Champs! Keep your legs straight and bend your body over! Hanging down, trying to touch the ground! Just let it all hang out! Y'all hang loose! Hang tough! Yes siree! Hang on for dear life! Are you getting the hang of it yet? Hot diggity! Keep on hanging on! Hang by a thread! Hang on my every word! Hang five good people! Now slowly stand up and hang out! Are you feeling like a Champ? I know you are! Now remember y'all, nature gave us something to fall back on! And sooner or later we all land flat on it! And that's okay!