Positivity and Happiness Page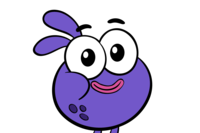 Level 1/5
McPufferson
Savannah123?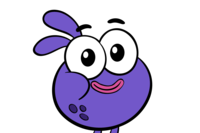 McPufferson earned 0 point!
Watch this video to earn 1 champ point
How can you increase positivity and happiness in your students/children? Learn about strategies to build gratitude, kindness and empathy, along with how to navigate challenging emotions like anger.
Mental health Q&A with Dr. Arianna Hoet. Hi, I'm Dr. Arianna Hoet, Clinical Director of On Our Sleeves and a pediatric psychologist at Nationwide Children's Hospital. I'll be answering questions for you, the GoNoodle community. I'm excited you're here with me to talk about this important topic-- positivity and happiness. Let's get the conversation going. What are strategies to teach anger management at home and in school? For anger management, we first want to teach children that anger is OK. Emotions are OK and normal. We all feel them. It's more about the behaviors that anger makes us do that sometimes are not OK. So start by helping children identify how their body feels when they're angry. Do your muscles get tight? Do your cheeks get red? Because those are cues that tell them, OK, I'm starting to get angry and I need to take a break. Encourage that break and then some calm down strategies, some of that belly breathing, muscle relaxation, or anything that distracts them that they enjoy-- coloring, music. If you're a teacher, you can create a calm down space in the classroom. A parent, you can create it in the home and just give them that space to wind down. How can I improve positivity and optimism in my students or child? There are many ways that we can increase optimism and positivity in children. You can start by going to onoursleeves.org. We have a lot of resources there that talk about those daily habits that really help foster that positivity. For example, kindness, being kind to each other, has shown to help with our mental health and happiness. It helps kids build empathy, build those social connections, and really feel a part of a group. Also, practicing gratitude at the end of every day, think about three things that you're grateful for, share that with each other. It really helps build that positive mindset about our day to day. How do we teach diversity, acceptance, and being kind? We want to start talking about diversity and acceptance from the moment kids are born. Kids can actually notice differences in how we look from infancy. And so start by having books, videos, movies, media that have different characters of different backgrounds, so kids are exposed to different people. And then talk about, yes, what makes us all the same, why we're all special and great, but also don't be afraid to talk about the differences, especially the differences in experiences. Kids need to understand that some people, because of how they look or who they are, may have obstacles in their life that maybe others don't. And it's important for children to understand that, to build that empathy and kindness and understanding of each other. How do we improve optimism and positive self-talk? Positive self-talk is very important because our emotions come from our thoughts. And so we need to first understand what our kids are thinking, what's going through their mind, which is why those conversations are important. And then we want to help them challenge those negative thoughts they're having about themselves. I call it the "anxiety bully" for kids who are nervous. And so OK, you're having this negative thought like, I can't do it, I'm going to fail. And then helping the kid talk back to that negative thought. So what evidence do you have that thought is true? How have you succeeded in the past? Or even well if that does happen, how are you going to cope with it? And help the child come up with those alternative thoughts, and that positive self-talk can really help how they feel. I hope you enjoyed our Q&A session. Our mission is to help raise healthy kids by empowering the adults who love them with the resources they need along the way. Visit our All The Feels channel on gonoodle.com for free mental health tools and resources. And we invite you to join our community for ongoing tips from onoursleeves.org. Because children don't wear their thoughts on their sleeves, we're determined to give them a voice and empower the mental health and wellness of every child.