Yes! I Want to Build a Snowman Page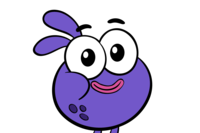 Level 1/5
McPufferson
Savannah123?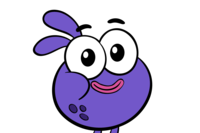 McPufferson earned 0 point!
Yes! I Want to Build a Snowman
Watch this video to earn 1 champ point
Do you wanna build a snowman? Of course you do...and so does Kat! So help her run, duck, dodge and jump over obstacles so she can build the snowman of her dreams!
Man Yes, I wanna build a snowman! (upbeat music) (wind gusting) Hey guys, it's Kat and I'm freezing! I'm meeting Mr Catman in the forest, so we can build the snowman together. If we run, we can keep warm. C'mon! (upbeat music) Man Jump! Hey, I could use those. Man Dodge left! (bear grunting) Wow, that's one graceful grizzly. Man Duck! It's a bird? It's a plane! It's Superpickle! Man Dodge left! Party on. Pine Tree. Man Dodge Right! Nice Sleddy Yeti. Man Jump! He's doing the bunny hop. Man Jump! Pumpkin Pie anyone! Man Duck! Rockin Robin. Man Jump! Don't wack that mole. Dodge right! Who can eat a banana that big? Man Dodge Left! Uhhh, I guess he can Man Weave! What'll you know, it's penguins. Man Duck! Don't you mean goose. Dodge Left! I ski you. Man Kick! Snow ball, snow problem! Man Duck! Uhhh, was that a kite flying a mouse? Man Jump! Aww, a snowman lost his nose Man Jump! Cocoalicous Man Dodge Right! Ohh, hey Fabio. Man Dodge left! A wizard in a blizzard. Man Dodge Right! Watch out for thin ice. Kangaroo G'day mate. Man Jump! Peak-a-roo Man Dodge Left! Now that's a chilly dog. Man Duck! Was that a jelly or a glaze. Man Jump! Mr Catman's milk, we must be close. (meow) Man Duck! It's a boomerang Man Duck again! It's back. Where's Mr Catman? And what is this snowman doing here? Did he build one without me? Snowman Meow Mr Catman, what happened? I was waiting so long in the snow, I turned into frosty the Catman Aww, you really do have a button nose. Do you happen to have any warm milk, or perhaps a spot of tea please? No, but I jumped over some hot cocoa on my way here, lets go find it. Meowza!