Forgive Yourself Page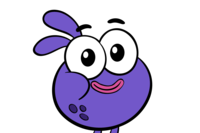 Level 1/5
McPufferson
Savannah123?
1
Watch this video to
earn a point for your champ!
Take a moment to reflect on your mistakes, and think about what you've learned from them.
- [Voiceover] Think about it. Sit or stand up straight. Take a deep breath and follow along. Everyone makes mistakes. Everybody has accidents. It's a part of life. Take a moment to think of an accident or a mistake that you've made recently. A spill, a fall, a wrong answer. And think about how you learn from that experience. How did it help you grow? (tranquil music) We can learn a lot from mistakes.