Be A Team Player Page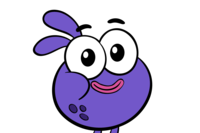 Level 1/5
McPufferson
Savannah123?
1
Watch this video to
earn a point for your champ!
Take a moment to reflect on how important teamwork is to a group as well as an individual.
- [Voiceover] Think about it. Sit or stand up straight. Take a deep breath and follow along. Being part of a team is fun. It takes a lot of work. Teamwork. Listening to others, collaborating on ideas, and taking turns. Take a moment to think of a time when you were a good team player, when you worked well with others. Maybe you were the leader. Or maybe not. (tranquil music) Together everyone achieves more. Go team!