Xavier and Rasheem Go To The Beach Page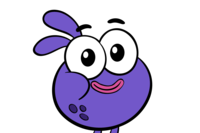 Level 1/5
McPufferson
Savannah123?
1
Watch this video to
earn a point for your champ!
Xavier and Rasheem are heading out for some fun in the sun, but getting there is half the fun!
Xavier and Rasheem Go to the Beach. All right, Rasheem. We gotta get to the beach, stat, as in right now. What's the rush, X? We gotta make the beach volleyball game. All right, put your seat belt on, and let's roll. Buckle yourself in, step on the gas, and drive! A dog! Swerve right! Flippers! Swerve left! A beach bag! Swerve right! Who is bringing a pig to the beach? A sandcastle! Swerve left! Hit the brakes! Whew! That was close. That's real close. Go! A fuzzy kiwi! Swerve right! A surfboard! Swerve right. Hang ten, dude. An oyster with a pearl! Swerve left! I should have stopped and grabbed that pearl. Speed up! Slow down. A volleyball! Swerve left! Oh, I hope that's not the one you're using in your game. A tropical smoothie! Swerve left! Shark! Hit the brakes! That was a close one. Go! Sunscreen. Swerve left! SPF 157? I had no idea it went up that high. Kayak! Swerve left! He does realize that it needs to be water, right? Cool shades! Swerve right! Go! Faster! Hit the brakes! Turtle crossing. Whew! That was close. That's real close. Take your time, buddy. Go! A snorkel and mask! Swerve left! What the--? Hit the brakes! I want to know where he's going and where he came from. Go! Speed up! You're there.