America's Test Kitchen Kids: Easy Grilled Cheese! Page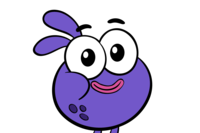 Level 1/5
McPufferson
Savannah123?
America's Test Kitchen Kids: Easy Grilled Cheese!
1
Watch this video to
earn a point for your champ!
Join kid recipe tester Georgia as she shows America's Test Kitchen Kids' proven way to grate cheese and make our easy (and best) grilled cheese!
How do you usually cut your grilled cheeses? Diagonally. That is the only way. . Start. Hi, I'm Georgia. I'm 13. I'm with America's Test Kitchen Kids. Today, we are going to be learning how to great and shred cheese and how to make the perfect grilled cheese sandwich. Before we start, remember to always wash your hands. Of course, the most important part of a grilled cheese is the cheese itself and cheese is often cut into small pieces to give stuff flavor like pizza and sandwiches. Or to sprinkle on top of something like pasta. Here, I have a harder cheese, Parmesan, and a semi soft cheese cheddar. For a grilled cheese, you want to use something softer like a cheddar, which you would need to shred to make nice longer pieces. For something like pasta, you would want to use like a harder cheese like Parmesan. You grate that to make it nice little pieces. So we're going to start with the hard cheese, the Parmesan. You can use the smaller holes on a box grater like here, but I like to use a rasp grater because it makes it nice and fluffy. And you just rub it along like that and make sure you're not using too small of a piece of cheese or your fingers will be in danger and it just makes it nice and fluffy. Just like this. For the softer cheese like cheddar, we're going to use the larger holes on the box grater to make nice long strands that can melt easily on grilled cheese. Again, make sure you have a nice big block of cheese so that your fingers are safe. And then just go like that, a little bit. And then you have these nice big pieces of cheese that you can put on your sandwich or something like that. We are going to be using our shredded cheddar for our grilled cheese. So it's excellent. You need your two slices of white or wheat bread, a tablespoon of melted butter, and a half cup of shredded cheddar. And so first, you just use a pastry brush to brush the melted butter onto the bread. And you do this so that it doesn't-- so it browns evenly and so that the butter doesn't burn when you're cooking it in the pan. And make sure you get it all the way to the edges so that it gets nice and crispy. And then now, you're going to flip over one slice. So the butter is on the cutting board and then put the cheese on and head it down so it doesn't fall out too much. And then take this one so that the butter side is out. Put that on there. And then put it into our skillet. Carry it over to the stove. And we're going to cook it over medium low. That was the wrong burner. For three to five minutes or until it is nice and brown on one side. If you need help with the stove, just ask an adult around. They usually know how to use stoves. And we're just going to let this cool a little bit. And then you can cut it in half and eat it while it is still warm. Let's get our knife ready I guess to chop it up. So we can see and-- so we can-- Georgia's got a knife. So we can see the cheese or I would love to-- I think we can pick one knife now. OK. I'll use this one because it is less scary. OK. I was kind of lame. Now, we have to taste test. It's very crispy. It's very cheesy. Yeah, pretty classic. So that is how you grate and shred cheese and make an awesome grilled cheese sandwich. Thanks for watching.