Take Care with Peanuts: Choose to Reuse Page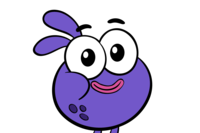 Level 1/5
McPufferson
Savannah123?
1
Watch this video to
earn a point for your champ!
Snoopy encourages everyone to help the environment by recycling.
Hey. I was still drinking that. Charlie Brown what is that dog of yours doing with all that garbage? He's helping the environment and making a difference. More like making a mess. Well, what do you know. One beagle's trash is another bird's treasure.