America's Test Kitchen Kids: Pasta with Meat Sauce | Scientifically Delicious Page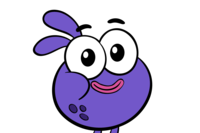 Level 1/5
McPufferson
Savannah123?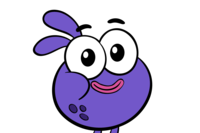 McPufferson earned 0 point!
America's Test Kitchen Kids: Pasta with Meat Sauce | Scientifically Delicious
Watch this video to earn 1 champ point
ATK Kid recipe tester Henry gets scientific in the kitchen! Learn how to make Pasta with Meat Sauce and what secret ingredients make this sauce super savory and flavorful. Make this recipe for a hearty dinner for family and friends!
Hi. It's Henry again. You might remember me from this. [SINISTER LAUGTHER] Anyways, I was reading this new book and learned a new word, umami. But what is umami? Umami is one of the five tastes and is often described as meaty or savory. Your mouth is full of receptors. And some foods trigger the umami receptors the same way other foods trigger bitter or sweet receptors and so on. Check This out. These foods contain compounds called glutamates and other chemicals called nucleotides. Together, these compounds amplify their umami taste, making them even more savory. Why do we care? Because I'm going to make this awesome umami-packed pasta with meat sauce and savor all its umami glory. Trust me, it's scientifically delicious. [AUDIO LOGO] This is ground beef, water, salt, salt, and baking soda in a medium bowl. And mixing them until they're well-combined. Using this food processor, I'll pulse our mushrooms and onions until finely chopped. [MACHINE WHIRRS] Then I'll cook them in a bit of olive oil over medium heat until they're softened and well-browned. Next I'll stir in the garlic, tomato paste, and oregano. And after about one minute, I'll add the beef mixture, making sure to break the meat into small pieces. Now I'll add tomato puree, diced tomatoes and salt. I'm scraping the bottom to get all the browned bits, which are full of umami flavor. Then I'll let it simmer. I cooked this pasta al dente. I also saved some of the water we cooked it in so we can thin out the meat sauce to the perfect consistency. Here we go. I'm stirring some Parmesan cheese into the sauce. Then I'll add the sauce and half of the pasta water to our pasta and toss it all together. Between the beef, mushrooms, tomato paste, and Parmesan cheese, this dish is packed full of umami. [AUDIO LOGO] [APPLAUSE] Thanks for watching. And check out ATKKids.com for more recipes. And find the complete cookbook for young scientists wherever you get your books. And I'm out. Having fun, stirring, yeah. Having a lot of fun. Peace. That was too loud. I'm fine.