America's Test Kitchen Kids: Strawberry Fools | Scientifically Delicious Page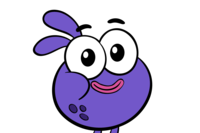 Level 1/5
McPufferson
Savannah123?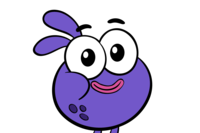 McPufferson earned 0 point!
America's Test Kitchen Kids: Strawberry Fools | Scientifically Delicious
Watch this video to earn 1 champ point
ATK Kid recipe tester Adelina gets scientific in the kitchen! Learn how to make Strawberry Fools, a classic, creamy British dessert where you combine fruit and whipped cream into a sweet, fluffy treat.
Hi, I'm Adelina, and I know which cream tastes good on everything. I like to dollop it on fresh fruit and warm pie, and I bet it would even look good on this book. Perfect. But have you ever wondered what makes you skin so fluffy? When you whip heavy cream, it creates lots of tiny air bubbles, making the cream expand and become light and fluffy. But check this out. The cup on the left was whipped up using cold heavy cream, and the one on the right use room-temperature cream. The cold cream filled up so much more of the glass. Because the fat in the cream is firmer when it's cold, it can support even more tiny air bubbles, making it way more fluffy than the room-temperature cream. Why do we care? Because we're going to make this amazing strawberry fool's dessert, and we want the fluffiest whipped cream ever. And I mean ever. Trust me. It's scientifically delicious. [UPBEAT MUSIC] First, I prepped some fresh strawberries. I trimmed off the leafy green parts and sliced them. I added half to a bowl with some sugar. Cover the bowl with plastic and stick it in the fridge for later. The rest of the strawberries are going in a skillet with lemon juice and more sugar. I'll cook them over medium heat, where they will break down into a delicious jam. Once it's cooled down a bit, I can transfer it into a large bowl. Cover it with plastic and let it chill in the fridge for at least 30 minutes. Now let's make the fluffiest whipped cream ever. And I mean ever. Here's my cold heavy cream, and I'll add some sugar and vanilla extract. I'm using an electric mixer on medium low to get this going. Then I'll switch it to high and trap as many air bubbles in the fat as possible. It should look like this when you're done. That cooled cream sure did trap a lot of air bubbles. OK, back to these fools. I'm adding a third of my whipped cream into the chilled strawberry jam and whisking them together. Then I'll add the rest of the whipped cream and carefully fold them together with this rubber spatula. Then I'll add half of the sliced strawberries to my serving glasses, add the strawberry whipped cream mixture, and top the glasses with the rest of the strawberries. Don't be fooled. It's not just beautiful. It's delicious. [UPBEAT MUSIC] [LAUGHS] Thanks for watching, and check out ATKkids.com for more recipes and find the complete cookbook for young scientists wherever you get your books. Don't be a fool. You know you want to. [UPBEAT MUSIC]