America's Test Kitchen Kids: What is Umami? Page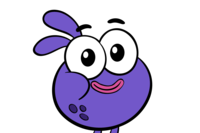 Level 1/5
McPufferson
Savannah123?
America's Test Kitchen Kids: What is Umami?
1
Watch this video to
earn a point for your champ!
Let's open up our mouths and learn what makes them so sophisticated! ATK Kids recipe tester Adelina explains why we taste what we do and what makes certain foods so flavorful.
Welcome to ATK Kids where we ask and answer some of the most delicious food questions kids have like, what is umami? Umami is a taste. It's often described as meaty or savory. To understand it, we should talk about how taste works. Taste buds inside your mouth and on your tongue, tell you whether a food is sweet, sour, salty, bitter or umami. Each of those five tastes has its own set of receptors and compounds called glutamates fit into the umami receptors in your mouth. That causes you to taste umami. Who knew our mouths were so sophisticated? Foods like soy sauce, miso, Parmesan cheese, and mushrooms, will all give you that mommy rush. But did you know, anchovies, tomatoes, and beef, are chock full of glutamates but they also contain other chemical compounds called nucleotides that amplify their umami taste. Talk about small but mighty.