America's Test Kitchen Kids: Cinnamon Swirl Bread | Scientifically Delicious Page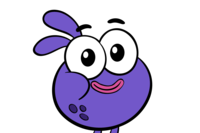 Level 1/5
McPufferson
Savannah123?
America's Test Kitchen Kids: Cinnamon Swirl Bread | Scientifically Delicious
1
Watch this video to
earn a point for your champ!
ATK Kid recipe tester Adelina gets scientific in the kitchen! Learn how to make Cinnamon Swirl Bread and what gives this loaf of bread its height and texture—and keeps that signature swirl in place. This delicious baking project is worth every step!
Hi, I'm Adelina, and I've been hearing a lot about gluten these days-- at school, in restaurants, even in this new ATK kids cookbook. So what is gluten anyway? Gluten is a network of proteins found in wheat flour. It gives many baked goods their structure and support. Check this out. I have two balls of dough. One is made with wheat flour, and one is made with rice flour. But only one contains gluten. When I pull the rice flour dough apart, it breaks almost immediately. But when I pull the wheat flour dough apart, it stretches forever. OK, maybe not forever, but it does stretch. This is because wheat flour has gluten, but rice flour does not. And gluten is what makes dough stretchy and elastic. Why do we care? Because I'm going to make this amazing cinnamon swirl bread, and its tall height and chewy texture is all thanks to the gluten that's created when we mix the dough. Trust me, it's scientifically delicious. [MUSIC PLAYING] I'm going to use the bowl of this awesome stand mixer to whisk together flour, yeast, salt, and some of the cinnamon sugar. Next, I'll use the dough hook with the mixer on low and slowly pour in a warm mixture of melted butter, milk, and egg yolks. Once there is no dry flour, I'll crank the speed up to medium and knead the dough for 8 minutes. Then I'll briefly knead the dough by hand and form it into a smooth ball. All this kneading is getting our gluten to link up and form a super strong network. Now that the dough is kneaded, I'll put it into a greased bowl covered with plastic and wait about 1 to 1 and 1/2 hours for it to rise. 1 and 1/2 hours? What am I going to do for that long? [LAUGHS] That's actually kind of fun. I wonder if there's an app for that? I patted our dough into an 18 by 7 inch rectangle, brushed it with water, and sprinkled more cinnamon sugar all over. Now it's time to roll it up and pinch the seam. Next, I'll drop it into a greased pan, cover it with plastic, and let it rise to the edge before adding melted butter and even more cinnamon sugar on top. And finally, I'll bake it at 350 degrees for 45 to 55 minutes. Just look at how amazing this is. Now that it's cool, let's cut it up and eat. Thanks for watching. Check out ATKkids.com for more recipes and experiments and find The Complete Cookbook for Young Scientists wherever you get your books. If you subscribe, we'll share our bread with our film crew. Otherwise, I'll eat it all. [MUSIC PLAYING] I didn't know what to do.