Take Care with Peanuts: Learning is Everywhere Page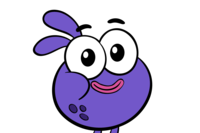 Level 1/5
McPufferson
Savannah123?
1
Watch this video to
earn a point for your champ!
Sally learns that she can't hide from learning, even if she isn't in school.
Sally, did you know the reason that trees dropped their leaves in the fall is so they can save up their energy for the winter? In fact-- Aha, no more learning school is over. When I'm off duty, I want to do something fun. Like flypaper airplanes. Did you know that paper airplanes are ruled by the same laws of physics as a real jumbo Jets? That sounds like learning, well I'm not falling for it. Hey Sally, I just got two ice cream cones but there's only one of me so that means-- That sounds like math, not you too. Sally, if you run away from learning, you're going to miss all the fun. I guess you're right Linus. Learning is delicious.