America's Test Kitchen Kids: What Makes Fizzy Things Fizzy? Page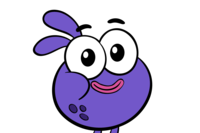 Level 1/5
McPufferson
Savannah123?
America's Test Kitchen Kids: What Makes Fizzy Things Fizzy?
1
Watch this video to
earn a point for your champ!
ATK Kids recipe tester Adelina bursts the bubble on the invisible magic (or science) behind carbonated drinks. Follow the flow as she fills us in on the fun science at work behind our favorite tickle-your-nose drinks.
Welcome to ATK Kids, where we ask and answer some of the most delicious food questions kids have. Like, what makes fizzy drinks fizzy? The fizzy, fun bubbles in a seltzer or a soda are made of carbon dioxide gas. When seltzer is sealed in a bottle, the gas is dissolved in the liquid and you can't see it. Opening the bottle causing some of the dissolved carbon dioxide to turn back into bubbles. To get the bubbles really popping, the dissolved carbon dioxide needs a nucleation site. I know, I know, a what a site? Just like Clark Kent needs a phone booth to change into Superman, dissolved carbon dioxide means a special place to become a bubble, A nucleation site. Nucleation sites can be anything from a tiny scratch in your cup, to a blueberry in your drink. Bubbles form that nucleation sites and rise through your cup until they pop off the surface. Now we're popping. But did you know, scientists have found that cold carbonated drinks make you feel less thirsty when you drink them? Now, that's what I call cool.