America's Test Kitchen Kids: Why Does Popcorn Pop? Page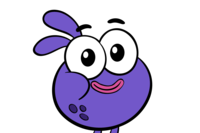 Level 1/5
McPufferson
Savannah123?
America's Test Kitchen Kids: Why Does Popcorn Pop?
1
Watch this video to
earn a point for your champ!
What makes popcorn fluffy? Learn why popcorn pops–and the secret to the fluffiest kernels–in our America's Test Kitchen Kids edible experiment.
Hi, I'm Victoria and this is Taalib. Hey, you all. And today, we're talking popcorn. I've set up a super fun experiment and Taalib is going to use his science brain to make some predictions. If there's popcorn, I'm in. Pop. Pop. Pop. Pop. Pop. Pop. Pop. What do you think of popcorn? I love popcorn. If I had a suit made of popcorn, I would wear it. We want to achieve popcorn perfection. What do we need to do to make the biggest, fluffiest popcorn ever? This video is going to be popular and not corny. OK. All right. First off, what is popcorn? Did you know that popcorn doesn't come from the same type of corn as corn on the cob? That's sweet corn. Popcorn comes from a different variety of corn that's called, wait for it, popcorn. Check this out, this is an ear popping corn that was dried out after it was picked from the corn plant. And this is a popped ear of popping corn. What? Here is a popcorn kernel. It's actually the seed of a corn plant that's been dried out or dehydrated. On the outside, there's a protective hull that's kind of like a shell and then on the inside, there's a germ, which is the little baby corn plant. There's also the endosperm, which is made up of starch, water, and a little bit of protein. Yes, there is actually water inside of the dried out popcorn kernel. But how does popcorn get from this to this? As the kernels get heated up, the starch gets softer and the water turns into steam. When the steam pressure builds up enough inside the kernel at around 350 degrees Fahrenheit, the hull breaks and the kernel explodes. It turns inside out and the starch and protein on the inside bursts out and becomes fluffy in the cooler and drier air. Pop. OK. So we know that when the water inside the kernel turns into steam it explodes. Do you think that changing the amount of water in the kernel will change how it pops? Maybe if we put more water in the popcorn kernel, it will create more steam and make a bigger explosion and then make the popcorn even fluffier. Let's test it. We have three samples. Regular plain old popcorn and this is going to be our control sample. Popcorn that we dried out in the oven for three hours. These kernels lost a lot of water thanks to evaporation and we kept the oven at 200 degrees, which is far below the temperature that popcorn pops. Then popcorn we soaked in water overnight. These kernels took in a lot of water through the hull. So let's pop these three and see what happens. Taalib, you're thinking that the soaked kernels work the best because they have more water and then there'll be more steam? Yes, that's what I'm thinking. All right. Let's see what pops up. Victoria has done this experiment a few times already so she already knows what's about to happen. I haven't tried this yet, but I think the soggy popcorn will be the fluffiest because it has the most water inside of it. So it looks like the regular popcorn filled up the ball the most. This is the fluffiest popcorn. The dehydrated popcorn only fills up the bowl halfway and it's pretty deflated. The hydrated popcorn barely fills up the bowl at all. It's mostly kernels. Pretty depressing to look at. Let's try all three popcorn. OK. It's so fluffy. I really like this one. That's how popcorn should taste. It's more toasted, more crunchy. I don't like this as much. I don't really want to try this one. It's so hard to chew. It's like it gets stuck in your teeth. It has a really bitter taste to me. I don't like it. And I was completely wrong. I only tried this in the name of science. Trying out the kernels and the oven caused some of the water to evaporate. Less water means less steam and less steam means less pressure on the kernel. So when the popcorn pops, there's not as much force to make it fluffy. Got it. The soaked kernels got soggy when there was extra water than the whole-- Stop. There's a guy. Can he see me? Probably not. It's OK-- In there. Going in there. He's friendly. Oh, my God. He's gone. OK. OK. So the soaked kernels got soggy and this is because all of the extra water made the hull weaker and then it wasn't able to handle as much steam before it popped. So it turns out that the popcorn kernels that you buy from the store, our control kernels, have the perfect amount of water inside of them to make fluffy popcorn. This causes the perfect amount of pressure and that means perfect popcorn. Thanks for watching. Now that you have all of this delicious popcorn, try inventing your own popcorn flavor. Will you make it sweet, spicy, savory, or all of the above?