Women in Biology Page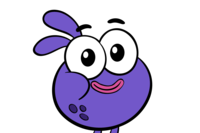 Level 1/5
McPufferson
Savannah123?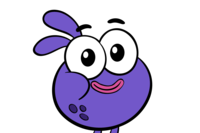 McPufferson earned 0 point!
Watch this video to earn 1 champ point
Can one girl's curiosity change the world? It's not really a question of if—it's a question of how.
Women in biology. Come on! Let's go! What makes a butterfly? A caterpillar grows into a butterfly. But nobody knew exactly how that change, which is called metamorphosis, happened, until Maria Sibylla Merian. She loved insects so much that she spent years watching and drawing them. She traveled across the ocean to study the life cycles of caterpillars and other bugs. Maria's drawings were very detailed and beautiful, and they gave scientists important information about insects and plants. Hello. Her drawings were used in the Linnaean system that organizes all living things. This system is important in all of biology. Hang on. What is biology? Well, if we compared you and a rock, we'd find a lot of differences. But the biggest one is that you're alive, and a rock isn't. Biology looks at everything that is alive, like plants, animals, and you. People have been studying life for a long time. Almost 1,000 years ago, Hildegard of Bingen wrote about biology and medicine. Back then people didn't understand that they could get sick from drinking dirty water. Hildegard figured out that water should be cleaned first, and this stopped people from getting sick. She also studied how plants could be used as medicines and shared her ideas so people could have better health. Oh. So biology keeps me from getting sick? It can, because biology teaches us all about how the body works. When we know what makes us sick, then we can find ways to get better. Just look at Jane Cooke Wright. She was a doctor who saved many lives by running experiments in her laboratory. She grew cells in Petri dishes and then watched what different medicines did to the cells. Her observations helped her pick the best treatments to give her patients. What are cells? All living things are made of cells. Your body is made up of trillions. Each cell has its own special job. Muscle cells help you move, and skin cells protect your body. The cells inside your nose help you smell. Linda Buck won a Nobel Prize because she helped discover that no cells have tiny message receivers called receptors. When different smells hit the receptors, the cells send messages to your brain. That's why, even if you closed your eyes, you could smell the difference between a flower and a dog. Wow. But how do the cells know it's special job? Inside of every cell is an instruction manual called DNA. It's the blueprint or plan for your whole body. DNA tells the body how to make cells and build body parts like muscles, bones, and skin. It also determines the color of your eyes and hair, and is what makes you you. But DNA is not just in people's cells. It's also found in all living things. Barbara McClintock studied DNA in corn and discovered something completely amazing. By observing the colors in corn kernels, she learned that parts of DNA, genes, can actually switch places. She named these jumping genes transposons. Transposons were such a surprise that it was many years before people realized she was right and awarded her a Nobel Prize. Barbara loved figuring out tricky problems. When she made a hypothesis, or scientific guess, she worked hard on her research and experiments to find answers. And it's a good thing, because her work with DNA and transposons taught us so much about our genes and DNA. You can start researching right now. Pick something that you like and ask a question. OK. Why do butterflies have different colors? Go on and take your own guess. That's your hypothesis. Then observe by looking closer, closer, closer and see if you're right. You may be surprised by the results.