America's Test Kitchen Kids: What Makes Whipped Cream So Fluffy? Page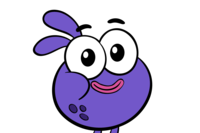 Level 1/5
McPufferson
Savannah123?
America's Test Kitchen Kids: What Makes Whipped Cream So Fluffy?
1
Watch this video to
earn a point for your champ!
ATK Kids recipe tester Adelina serves up a dollop of knowledge and whips our brains into shape sharing the delicious science behind fluffy whipped cream. When a liquid turns into a solid it's nothing short of cool!
Welcome to ATK Kids, where we ask and answer some of the most delicious food questions kids have like, what makes whipped cream so fluffy? Our answer starts with the heavy cream itself, which is made up of a lot of fat. In fact, it's 36% to 40% fat. The rest is just water, protein, sugars, and minerals. The only real difference between liquid heavy cream and a whipped heavy cream is air. The scientific secret to fluffiness works like this. When you mix whipping cream by hand or with an electric mixer, you are creating lots of tiny air bubbles. As more and more bubbles form, held in place by the fat and the cream, the lighter and the fluffier your whipped cream becomes. OK. That's super awesome, but did you know, keeping things cold is the key to the fluffiest whipped cream. Because fat in the heavy cream is firmer and more solid when it's cold, it can support even more trapped air bubbles. Giving you even fluffier results than if you use room temperature cream. Whoa, that's one cool tip. Mind officially blown. See you next time.