Snoopy in Space: Blast Off with Astronaut Snoopy Page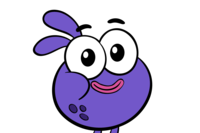 Level 1/5
McPufferson
Savannah123?
1
Watch this video to
earn a point for your champ!
The gang helps Snoopy apply to be a NASA Astronaut.
[WHOOSHING] Aha. [MUSIC PLAYING] [WHISTLES] [TWITTERING] [CREAKING] It appears Snoopy is trying to blast off, Charles. [SIGHS] Why can't I have a normal dog? [SHOUTING] [GROANING] If he wants to get into space for real, he's going to need a little help. You're right, Marcie. You need some extra oomph getting off the ground, kid? I've got a great throwing arm. Actually, sir, I was thinking of NASA, the National Aeronautics and Space Administration. Yeah. NASA builds rockets and spacecraft and plans missions into space. They're the ones to talk to you if you want to get a job as an astronaut. The first thing you have to do is apply. Why don't we help you? [MUSIC PLAYING] [DINGING] Let's see. Astronauts need to be courageous, curious. [LAUGHTER] Intelligent. Don't forget, humbled by their place in the grand mystery that is the-- [BLOWS RASPBERRY] Space? What's the point? Everyone's already explored all the good stuff. Not true, Sally. There's is still so much to explore. This is Earth. And here's our place in the solar system. And this is our interstellar neighborhood. And here's the Milky Way, which is our galaxy. And this is our local galactic group. And this beauty here is Laniakea Supercluster. [BIRDS CHIRPING] Too much?