America's Test Kitchen Kids: Magic Vanilla Ice Cream! Page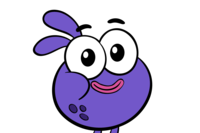 Level 1/5
McPufferson
Savannah123?
America's Test Kitchen Kids: Magic Vanilla Ice Cream!
1
Watch this video to
earn a point for your champ!
Make homemade ice cream without a special machine! Learn how to make your own rich, creamy ice cream with a few unusual ingredients and techniques. Top it with our America's Test Kitchen Kids amazing chocolate sauce that instantly hardens when it's poured over top.
[MUSIC PLAYING] Man, this ice cream is so sweet and creamy. And the chocolate has an awesome candy shell that cracks when you whack it with the spoon. [CRUNCHES] Oh, man. Let's do this. [MUSIC PLAYING] Hi, I'm Taalib. Today I'm making magic vanilla ice cream with amazing chocolate sauce. [CRUNCHES] I love ice cream, but I never made it at home until now. This ice cream is as easy to make as it is to eat, almost. [MUSIC PLAYING] Make sure to prep and measure your ingredients beforehand and gather all of the equipment you'll need. You might have noticed I don't have an ice cream machine. I don't need one, and you don't either. This is where the magic happens. Check it out. Get your sweetened condensed milk into a microwave-safe bowl like this one here. Now add in your white chocolate chips. Next up, hit the microwave. You want to blast the bowl for 30 seconds at 50% power. Here's a pro tip. When you're melting chocolate in the microwave, if it's on high power, it'll separate and get weird. [BELL RINGS] Grab an adult if you don't know how to set your microwave to 50% power. [BEEPS] Once it beeps, take your bowl out and stir it up. Then 30 seconds again at 50% power. When you stir, you really want to smear the chips against the side of the bowl. You want to do this until the chocolate completely melts. [MUSIC PLAYING] And when it looks like this add sour cream, vanilla, and salt. I know it sounds wacky, but sour cream is the perfect ingredient, because it adds tang and balances out the sweetness. Next up, whipping our cream. Whip up the cold cream with the mixer until it's smooth and thick. Don't stop when it looks like this. [BUZZER] Get your peaks to look like this. [DINGS] If it looks like this, you've gone too far. But if this happens, don't sweat it. Just add a little bit of cream and keep whipping and it'll thin out. This is looking perfect. Once we've got soft peaks all we need is a little folding. No, not this kind of folding. This kind of folding. We want to keep the air in the mix. Air makes ice cream light, and airy, and good. Let's get our fold on. Stir a third of your whipped cream into the vanilla mixture. This makes the folding process easier. Once it looks like this, gently fold in the rest till it's all combined. Last step, pack it up. Smooth it out so you have a flat surface. Now that looks pretty good. Now grab some plastic wrap and try to put it on like this. Get it flushed to the surface. Snap on the lid. Pop it in the freezer. And in six hours, it'll be magic ice cream time. Your ice cream will last up to two weeks. Or, will it? Now it's time for our amazing chocolate sauce. The reason it's so amazing is because it hardens into a shell. The secret to the sauce is coconut oil. Coconut oil is a solid at room temperature, so it hardens on top of the ice cream. Now get your chocolate chips and coconut oil into a microwave-safe bowl. [CREAKING] [GASPING] [CREAKING] [DINGS] [MUSIC PLAYING] Pop it into the microwave at 50% power again. After a minute, you're going to start whisking like this. Then back in the microwave it goes at 50% power, of course, until it's melted, about one to two minutes. When it looks like this add cocoa, vanilla, and salt. Whisk it some more. Make sure everything's combined. [MUSIC PLAYING] And that's it. Wait 30 minutes, and you're ready to sundae it up. Make sure you store your chocolate sauce in an airtight container. It can last for up to two months. We're ready for a magical sundae. Watch this. When the chocolate hits the ice cream it hardens, and the coconut oil does its thing. Pour it all over your magic ice cream to get that delicious, chocolate shell. Don't be shell-fish. [DINGS] [CRUNCHES] Mm. Thanks for watching. Make your own amazing chocolate sauce and magic ice cream, and watch it disappear. Hope you enjoyed the video.