America's Test Kitchen Kids: Why Don't Oil and Water Mix? Page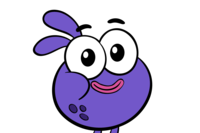 Level 1/5
McPufferson
Savannah123?
America's Test Kitchen Kids: Why Don't Oil and Water Mix?
1
Watch this video to
earn a point for your champ!
Do opposites attract? Not always, but where there's a will there might be a way! Join ATK Kids recipe tester Adelina as she uncovers the scientific secret to making water and oil mix. It might be easier than you think!
Welcome to ATK Kids, where we ask and answer some of the most delicious food questions kids have like, why don't oil and water mix? Let's dive right into the awesome science on this one starting with water. Water molecules are polar. Meaning, they both have a positive and negative charge just like a magnet. Because opposites attract the positive ends of water molecules stick to the negative ends of other water molecules forming bonds, but oil molecules are non polar. So they neither have a positive nor negative charge. This is what prevents them from sticking to the water molecules and mixing all together. But wait a minute, what if I want them to mix? Well, whisking oil and water together breaks the liquids into itty bitty droplets dispersing them evenly. That's good but it doesn't last. Did you know, to get oil and water to stay mixed, you need some help from an emulsifier, which can be found in egg yolks, a star ingredient in mayonnaise. Emulsifiers are special molecules that bridge the gap between two liquids that don't get along like oil and water. I guess mediators are helpful in cooking too.